European Grid Square Map

This map was originally drawn on my Apple Macintosh with MacDraw in 1987 or so.
It was originally used for our contest station on 432 MHz and up. We did not expect to work anyone off the map...
The shapes of the borders are not exact, but the map enables you to get an impression where the grids are.
Please note that the old system is also indicated. In the 70s, this system was widely used. The current system is world-wide, where the old European system could be repeated many times around the globe.

My Grid is JO 20 VX, marked with a red dot.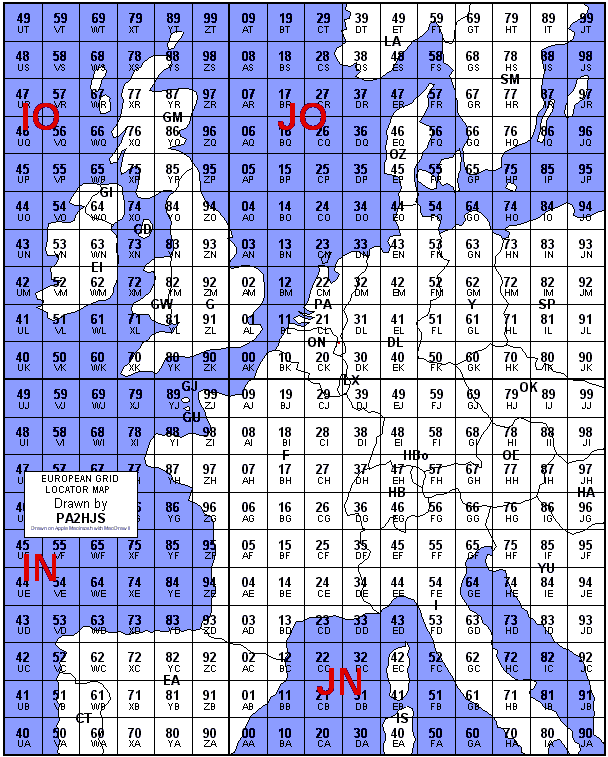 ---
[ PA2HJS Ham Radio Page | PA2HJS Home page ]